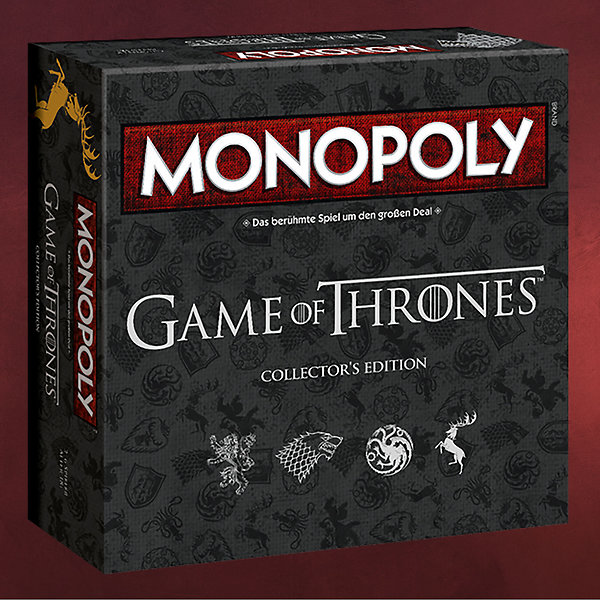 Da hier bereits ein Thema zum Game of Thrones Risiko existiert war ich natürlich auch direkt auf der Suche nach einem Thread zum Game of Thrones Monopoly. Da keins existierte entschloss ich mich umgehend eins zu erstellen.
In einem Anfall von akuter Langeweile, habe ich mir das Game of Thrones MONOPOLY in der Collector's Edition einmal zur Brust genommen und dieses in den Tabletop Simulator von Steam eingebaut. Da ich, was sowas angeht eigentlich ein ziemlicher Vollmongo bin und es mein erstes selbst erstelltes Spiel ist, ich aber das Maximum aus dem Spiel rausholen wollte habe ich mein Bestest gegeben. Weitere Updates folgen natürlich regelämäßig.
Den Tabletop Simulator gibt es übrigens für 20€ sofern das Interesse besteht.
steamcommunity.com/app/286160
Das von mir modifizierte Spiel findet ihr unter folgendem Link:
steamcommunity.com/sharedfiles/filedetails/?id=709921729